Ultrasonic
 Blind cleaning
Window coverings become very dirty over time. Dirt build-up degrades and damages blinds creating an unnecessary expense of replacement. Regular cleaning significantly increases your blind's lifetime by eliminating the need to replace them frequently.
Not only do dirty blinds look unappealing, they also become a breeding ground for bacteria and allergens. In commercial settings, dirty blinds can be a significant health hazard that can lead to employee absenteeism, respiratory infections and other serious problems. Such issues not only reduce productivity, they can be a serious liability.
Sonshine's ultrasonic blind cleaning method cleans window coverings quickly, eliminating dirt and possible health hazards. Our ultrasonic system safely reduces the risk of damage often occurred during other cleaning methods.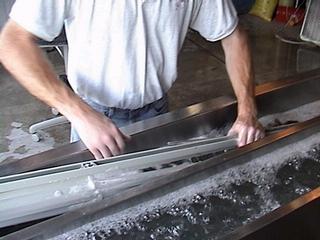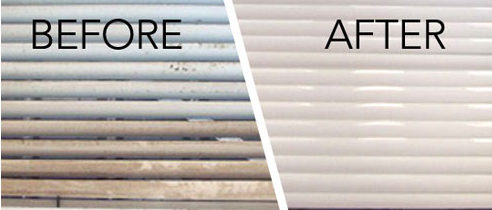 How 
it works
Ultrasonic cleaning is the rapid and complete removal of contaminants from blinds which are immersed in a tank of water. This tank has ultrasonic sound waves that vibrate through the water breaking apart dirt, dust particles, grease, oil, bacteria, dust mites, mold and allergens. Our ultrasonic cleaning process generates thousands of microscopic cleaning bubbles which lift dirt, dust and even nicotine away from blind surfaces and components.