Sonshine Window Cleaning Corporation has been humbly serving Medicine Hat and Southern Alberta for over 16 years. We take great pride in all the services we offer. To our team here at Sonshine, it is not just about cleaning. It is about the whole job. We understand that life and its schedules are challenging for everybody. Our Sonshine team of caring professionals respect you, your home, and its environment. With Sonshine, you can rest easy knowing that the job will be done extraordinarily well, with all the right tools, from start to finish.
It's not clean unless it's Sonshine clean! Why don't you let the Sonshine in?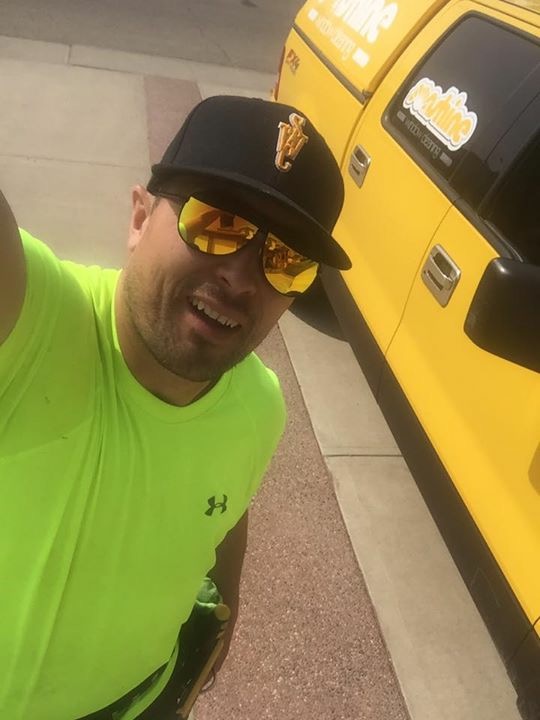 Hello! I'm Kevin, Owner and Founder of Sonshine Cleaning Corp.
Sonshine Window Cleaning began over 16 years ago out of what I would call desperation to survive. I prayed to the Lord asking what I could do to support my family. My wife became ill and required continual care. We were living on a financial aid program which was not much at all. We struggled month to month. I knew I had to do more.
As I was out for a bike ride on a bright spring morning, my thoughts were occupied by my financial worries. As the proud family man I am, I was determined to find a new way to provide for my loved ones. I stopped on a trail to sit in the warmth of the sunshine. My eyes were drawn to all the beautiful homes filled with windows reflecting the light. The Lord spoke to me and said - you can wash windows.
The thought was exciting even though I had no idea where to begin. I took a fold-up ladder in the back of my Honda Civic, along with the basic tools I would need, and started my journey. More than 16 years later, here we are today - Sonshine Window Cleaning Corporation!
Today I am very thankful for the wonderful people I have had the privilege to get to know over the years of serving our community. I want to thank each and every loyal customer who has been so faithful to us. Without you, Sonshine would not be a reality. I am so blessed and thankful for my community and my amazing three children who are my life long rewards. 
Kevin Ferguson, Owner & Founder, SWCC
In memory of my beloved Melanie who joined the Lord in February 2009. Melanie was a big part of Sonshine and its beginnings. May she rest in peace.